(Some French below the fold)
---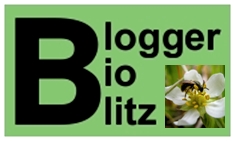 I signed to
Blogger BioBlitz 2007
, a
blogging naturalist event
occuring… now, err this week (from 21-st to 25-th of April). The principle is quite simple: proving systematics is a lot of fun (
i.e.
naturalizing, botanizing,
insecting
 err bugging, dissecting, flowering, birding, fishing, walking, rooting, making a lot of
nice pictures
, etc).Furthermore, to the limits of amateur (at least am I) expertise in taxonomy, we may reach an incredible observation of the global biodiversity (at least 0,0000001% of life on earth). Just kidding… I hope we see a lot of living things altogether, documenting species diversity to the best of our ability.
To learn more about official goals and quick history of the event, and to keep in touch with other blogs taking part in this naturalist party, you can read more here, here and starts officially here (and is grossly federated by the Voltage Gate, or at least said I, because I have actually not enough time to go through the whole thing in detail).
---
J'ai donc signé (un engagement hebdomadaire, ça devrait même m'aider à trouver un sujet tout frais tout post pour ce blog) au
Blogger BioBlitz 2007
, un évènement naturaliste presque pas virtuel mais virtueux puisqu'il s'agit de se retrouver autours d'un peu de systématique appliquée:  en gros, se balader et identifier le plus d'espèces dans notre entourage (mais on peut restreindre l'activité à ce qu'on veut bien sûr, ou bien même spatialement).
Je vous ferais donc sous peu quelques rapports de l'expérience, amusante évidemment, et c'était l'objectif d'ailleurs. Pour les amateurs naturalistes, je conseille fortement de suivre les liens et de fil en aiguille, de découvrir ce que les participants auront rencontré sur leur chemin… Ca risque d'être intéressant…